Alex H. Krist, M.D., M.P.H.
Chairperson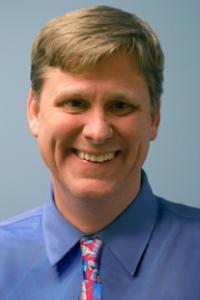 Alex H. Krist, M.D., M.P.H., is a professor of family medicine and population health at Virginia Commonwealth University (VCU) and an active clinician and teacher at the Fairfax Family Practice Residency. He is also the director of the Virginia Ambulatory Care Outcomes Research Network and director of community-engaged research at the VCU Wright Center.

Dr. Krist's areas of interest include implementation of preventive recommendations, patient-centered care, shared decisionmaking, cancer screening, and health information technology. He is the primary author of numerous peer-reviewed publications and has presented to a wide range of audiences at national and international conferences.

Dr. Krist has been one of the leading thinkers on how to operationalize USPSTF recommendations in clinical practice and an innovator in the use of health information technology to promote implementation of recommended services. Working closely with patients and practices, he has invested years in developing an online personal health record that uses complex heuristic programming rules to tailor USPSTF recommendations to individual patients; engage patients in their care; and offer decision support to patients, clinicians, and practices. Dr. Krist also directed a National Coordinating Center to develop and field a Web-based health risk assessment to promote healthy behaviors and mental health that is now being piloted across the United States.

For the past two decades, Dr. Krist has been an active member of several professional societies, participated in many expert panels, and served on several national committees, including the Gastrointestinal Drug Advisory Committee for the U.S. Food and Drug Administration, the research committee for Family Medicine for America's Health, the health information technology workgroup for the North American Primary Care Research Group, and the Medicare Evidence Development and Coverage Advisory Committee, of which he was also the vice chair. Dr. Krist has been recognized with numerous awards for outstanding research and clinical care. He is a fellow of the American Academy of Family Physicians and is dedicated to making family medicine a premier specialty.

Dr. Krist earned his B.A. and M.D. from the University of Virginia and an M.P.H. from Johns Hopkins University Bloomberg School of Public Health. He received his specialty training in family medicine at the Virginia Commonwealth University-Fairfax Family Practice Residency. He also completed two postdoctoral fellowships focusing on faculty development and research methods.

Dr. Krist was appointed as chair in March 2020. He previously served as vice chair from March 2018 to March 2020 and as a member of the U.S. Preventive Services Task Force from January 2015 through March 2018.