John B. Wong, M.D.
Member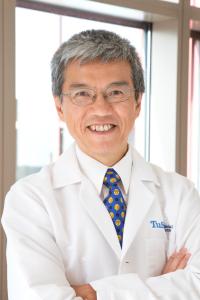 John B. Wong, M.D., is chief scientific officer, vice chair for Clinical Affairs, chief of the Division of Clinical Decision Making, and a primary care clinician in the Department of Medicine at Tufts Medical Center. He is also director of comparative effectiveness research for the Tufts Clinical Translational Science Institute and a professor of medicine at Tufts University School of Medicine and the Tufts University School of Graduate Biomedical Sciences.

Dr. Wong is a past president of the Society for Medical Decision Making, an associate statistical editor at the Annals of Internal Medicine, and co-chair of the Preventive Care and Screening Technical Expert Panel for the Physician Consortium for Performance Improvement. He has served on numerous national and international committees, including for the World Health Organization, National Academy of Medicine (formerly the Institute of Medicine), National Institutes of Health, and the Centers for Disease Control and Prevention.

Dr. Wong's research focuses on the application of decision analysis to help patients, clinicians, and policymakers make informed decisions when choosing among alternative tests, treatments, or health policies. His research includes decision analysis, technology assessment, guideline development, appropriate use criteria, evidence synthesis, and shared decisionmaking. His current research topics include cancer screening, nutritional policy effects on cancer risk, diagnostic and therapeutic interventions for coronary artery disease, noneconomic incentives to improve HIV care delivery, and methodologies for comparative effectiveness research.

Dr. Wong received a B.S. in biology with honors from Haverford College and an M.D. from the University of Chicago. He completed a residency in internal medicine, a medical informatics fellowship in clinical decisionmaking, and a medical chief residency at Tufts Medical Center in Boston, Massachusetts.

Dr. Wong joined the U.S. Preventive Services Task Force in March 2018.