John W. Epling, Jr., M.D., M.S.Ed.
Member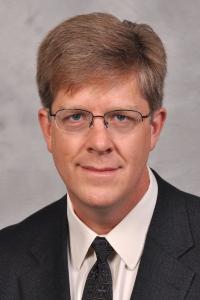 John W. Epling, Jr., M.D., M.S.Ed., is a professor of family and community medicine at the Virginia Tech Carilion School of Medicine in Roanoke, VA. He is the medical director of research for family and community medicine, is the medical director of employee health and wellness for the Carilion Clinic, and maintains an active clinical primary care practice.

Dr. Epling's principal research interests include evidence-based medicine and the translation of research into practice, quality improvement and human performance technology, and technology integration in medical education and practice. His clinical research areas of focus include clinical preventive services, such as screening, vaccination, preventive medication, and behavioral risk counseling, as well as intimate partner violence. He has participated in several vaccination-related workgroups on the state and national level.

Dr. Epling has taught family medicine, evidence-based medicine, and clinical prevention to all levels of learners throughout his career. He is widely published and has presented at numerous national, regional, and local events, including those held by the American College of Preventive Medicine, the American Academy of Family Physicians, the Society of Teachers of Family Medicine, the Agency for Healthcare Research and Quality, and the North American Primary Care Research Group. He has served several editorial roles, and is currently assistant editor for the Family Physicians Inquiries Network.

Dr. Epling received an A.B. with honors in russian studies from Brown University. He earned his M.D. from Tufts University School of Medicine, completed his internship at the U.S. Naval Hospital in Charleston, SC, and completed his residency in family medicine at the Medical University of South Carolina. He earned an M.S.Ed. in instructional design, development, and evaluation from Syracuse University. Dr. Epling was previously a vaccine science fellow with the American Academy of Family Physicians and a faculty development fellow in evidence-based practice, policy, and education at SUNY Upstate Medical University.

Dr. Epling joined the U.S. Preventive Services Task Force in January 2016.