Karina W. Davidson, Ph.D., M.A.Sc.
Chairperson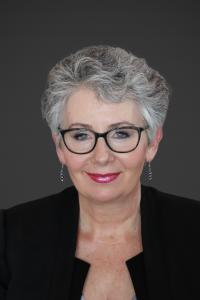 Karina W. Davidson is senior vice president of research, dean of academic affairs, and head of a new center focused on behavioral and cardiovascular health research at the Feinstein Institutes for Medical Research at Northwell Health. She is also a professor of behavioral medicine at the Zucker School of Medicine at Hofstra University/Northwell Health.

Dr. Davidson's research focuses on innovations in personalized trials to manage chronic disease and patient symptoms that incorporate patient preferences and values. She has conducted randomized, controlled trials on depression screening and treatments for healthy, hypertension, and cardiac patients. Her extensive research portfolio also includes research in the areas of psychosocial risk factors for incident and recurrent cardiac events and mortality, behavioral mechanisms by which risk is conferred, and health care system research on providing better health care. She has authored more than 250 peer-reviewed articles and numerous editorials and book chapters. She has won national and international awards for her research, including the Advancing Women in Science and Medicine, Award for Excellence and served as president of many professional societies, including the Health Psychology Division of the American Psychological Association. Dr. Davidson formed and is the past chair of the Evidence-Based Behavioral-Medicine committee, a task force charged by seven national and international societies with improving and implementing evidence-based principles within behavioral medicine. She is an innovator in educational programming, and has won awards for her teaching, mentoring, and innovations in curriculum development.

Dr. Davidson received a B.A. in psychology from Queen's University in Canada. She earned her M.A.Sc. in industrial and organizational psychology and her Ph.D. in clinical health psychology from the University of Waterloo in Canada. She completed her health and child clinical psychology internship at Kitchener-Waterloo Hospital.

Dr. Davidson was appointed as chair in March 2021. She previously served as vice chair from March 2019 to March 2021 and as a member of the U.S. Preventive Services Task Force from January 2014 through December 2018.