Melissa A. Simon, M.D., M.P.H.
Member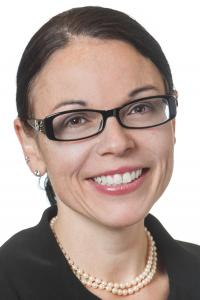 Melissa A. Simon, M.D., M.P.H., is the George H. Gardner professor of clinical gynecology, the vice chair of clinical research in the Department of Obstetrics and Gynecology, and a professor of preventive medicine and medical social sciences at Northwestern University Feinberg School of Medicine. She is the founder and director of the Center for Health Equity Transformation and the Chicago Cancer Health Equity Collaborative and a member of the Robert H. Lurie Comprehensive Cancer Center.

Dr. Simon leads a diverse portfolio of research funded by the National Institutes of Health and various foundations focused on implementation science that directly affects local-, state-, and national-level thought and policy regarding inclusion and health equity across the lifespan. She has led several patient navigation efforts that aim to improve interface and engagement between women and their families with their health care teams, especially for breast and cervical cancer screening, followup, and treatment; pregnancy; mental health; and elder well-being. Her research creates transdisciplinary partnerships focused on improving the health of vulnerable populations, including immigrant and racially/ethnically diverse communities, minority-serving public institutions, local community clinics and hospitals, national academic institutions, and state and national policymaking bodies.

As a clinical obstetrician/gynecologist, Dr. Simon works primarily with low-income, medically underserved women at Northwestern Prentice Women's Hospital. Dr. Simon mentors a large group of individuals, spanning from high school students through junior faculty, and created the first health care workforce development Massive Open Online Course, "Career 911: Your Future Job in Medicine and Healthcare." She has been recognized with several leadership and mentoring awards and is a member of the National Academy of Medicine's Roundtable on the Promotion of Health Equity and Elimination of Health Disparities and its Care Culture and Decision-Making Innovation Collaborative. In 2018, she received the Whitehouse Presidential Award for Excellence in Science, Mathematics, and Engineering Mentoring. The American Public Health Association also honored her with the Excellence Award in 2018 for her work bridging medicine and public health with medically underserved populations. Dr. Simon was also named to the 2019 Class of Presidential Leadership Scholars, a diverse network of leaders brought together to collaborate and learn about leadership through the lens of past presidential experiences.

Dr. Simon completed her bachelor's degree at the University of Chicago, her master's in public health at the University of Illinois at Chicago, her medical degree at Rush Medical College, her residency (including a chief administrative year) at Yale University New Haven Hospital, and her fellowship in family planning at Northwestern University Feinberg School of Medicine.

Dr. Simon joined the U.S. Preventive Services Task Force in January 2017.