Member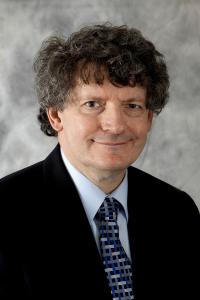 Michael J. Barry, M.D., is director of the Informed Medical Decisions Program in the Health Decision Sciences Center at Massachusetts General Hospital. He is also a professor of medicine at Harvard Medical School and a physician at Massachusetts General Hospital.

Until March 2017, Dr. Barry was president of the Informed Medical Decisions Foundation, a division of Healthwise, where he also served as chief science officer. Healthwise is a nonprofit organization that has worked for more than 40 years to help people make better health decisions.

Dr. Barry's research interests include defining the outcomes of different strategies for the evaluation and treatment of prostate diseases, decision analysis, health status measurement, clinical quality improvement, and the use of decision aids to facilitate patient participation in decisionmaking. He has led prominent research studies, including the Patient Outcome Research Team for Prostatic Diseases, as well as many other clinical trials and patient outcome studies. His work in prostate outcomes research earned "Article of the Year" honors from the Association for Health Services Research (now AcademyHealth).

Dr. Barry is a past president of the Society for Medical Decision Making and the Society of General Internal Medicine and a Master of the American College of Physicians. He previously served as chief of the General Medicine Unit at Massachusetts General Hospital. As a teacher, he served as director of the hospital's primary care residency in internal medicine, and was awarded the inaugural Alfred Kranes Teaching Award. Dr. Barry continues to practice adult primary care at Massachusetts General Hospital and serves as medical director of the John D. Stoeckle Center for Primary Care Innovation.

Dr. Barry earned his B.S. in biology from Trinity College and his M.D. from the University of Connecticut School of Medicine. He completed a residency in internal medicine at Strong Memorial Hospital in Rochester, New York, and a fellowship in general internal medicine at Harvard Medical School. Early in his career, he was a Henry J. Kaiser Family Foundation Faculty Scholar in General Internal Medicine.

Dr. Barry joined the U.S. Preventive Services Task Force in January 2017.